Contact today for more information 702-364-5875 Email: lohanschoollv@hotmail.com

The Lion and Dragon Dancers of the Lohan School of Shaolin in Las Vegas Nevada have been entertaining for over 20 years and delighting audiences all over the world. Lion dance is a tradition that goes back over 1,000 years that brings success, wealth, good luck and chases away evil spirits. Lohan School of Shaolin's Lion Dancers are strictly traditional and strive to maintain and promote the art of Lion and Dragon dance for future generations.
The Traditional Chinese Martial Arts and Chinese Lion Dancing.
We Create Spectacle, Memories and Traffic!
Convention and Las Vegas go together as do large spectacles for entertaining your guests or to draw crowds and creating memories your clients will treasure forever, an impression that is made along with your brand or product that is not soon forgotten.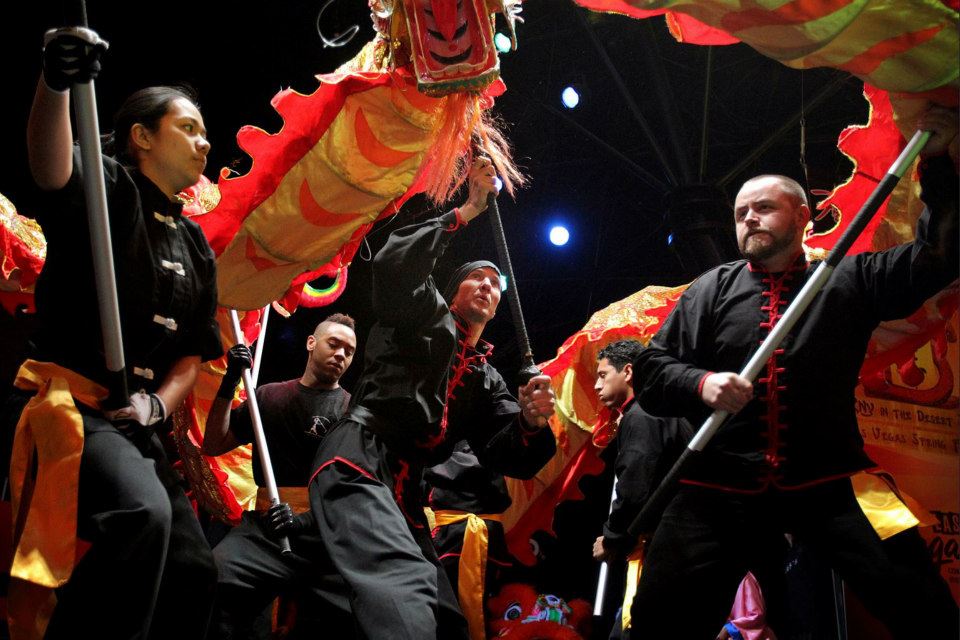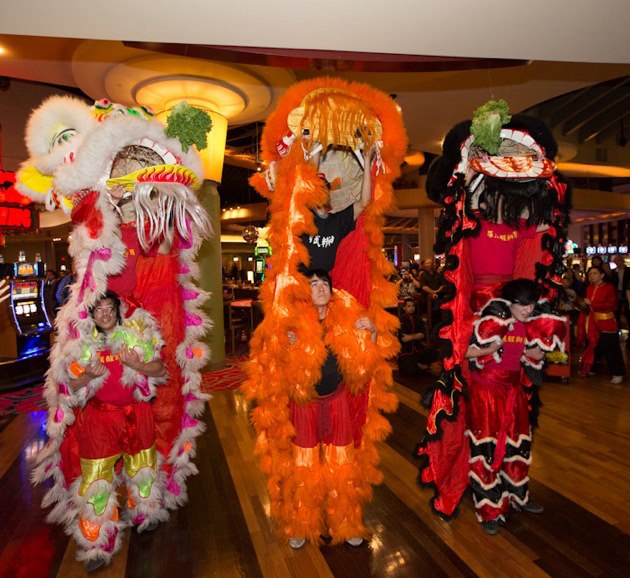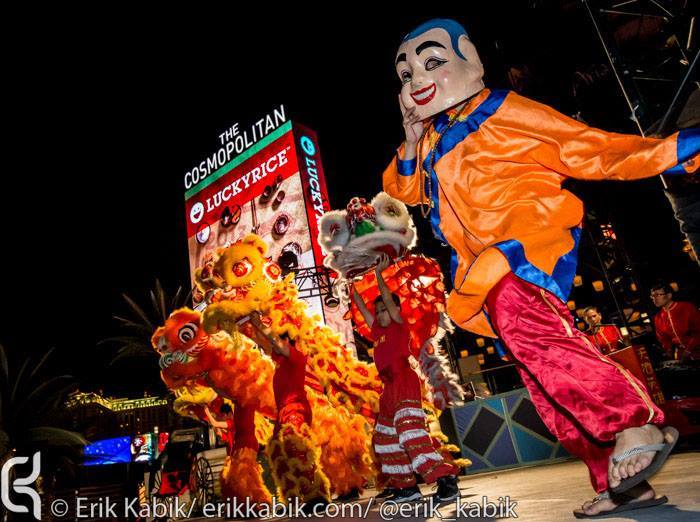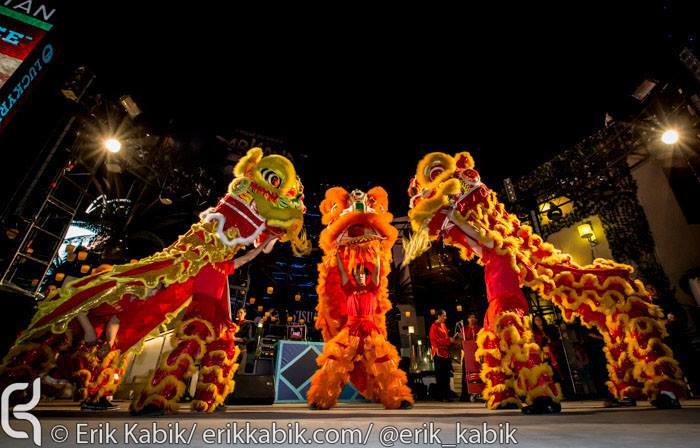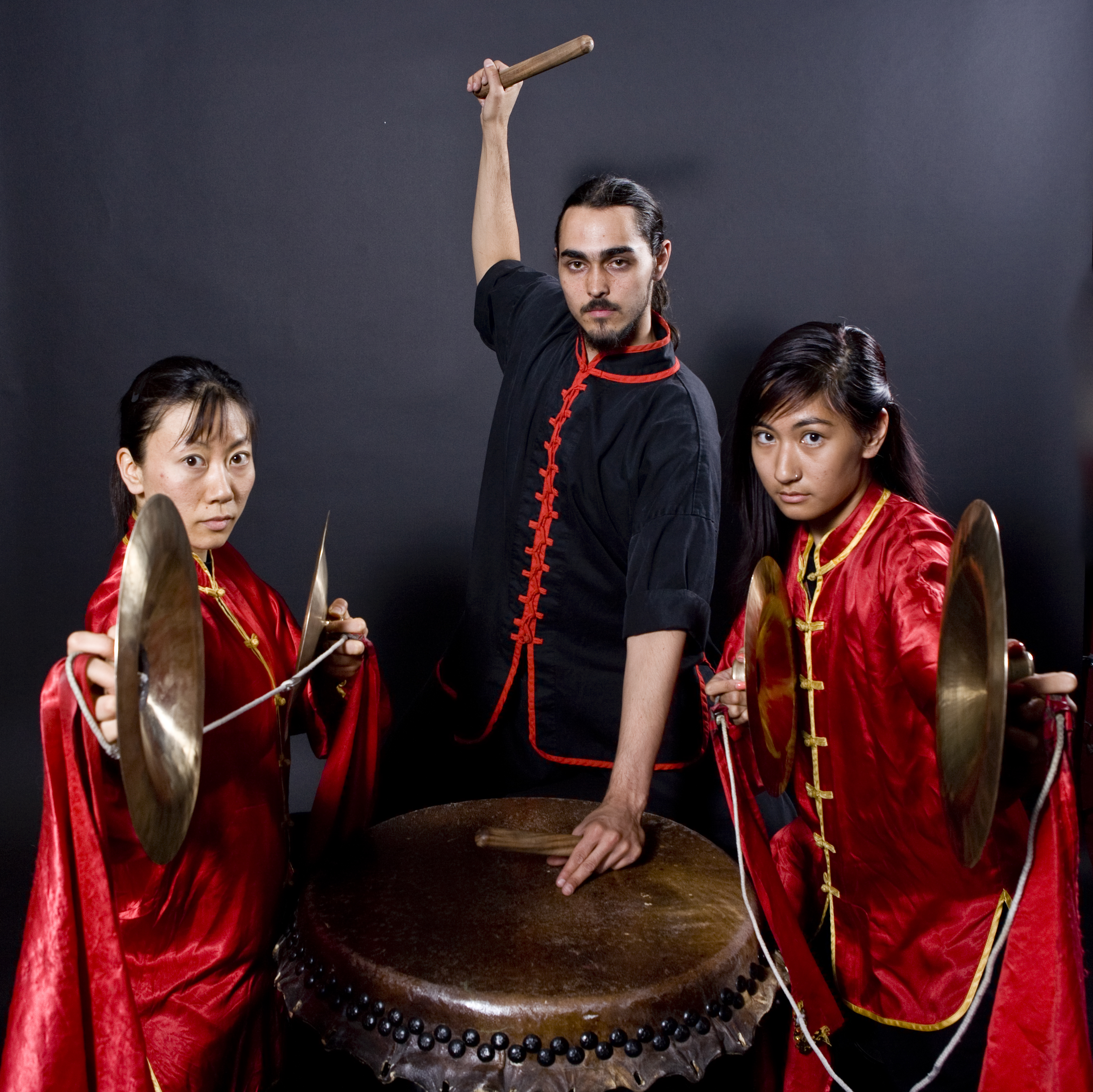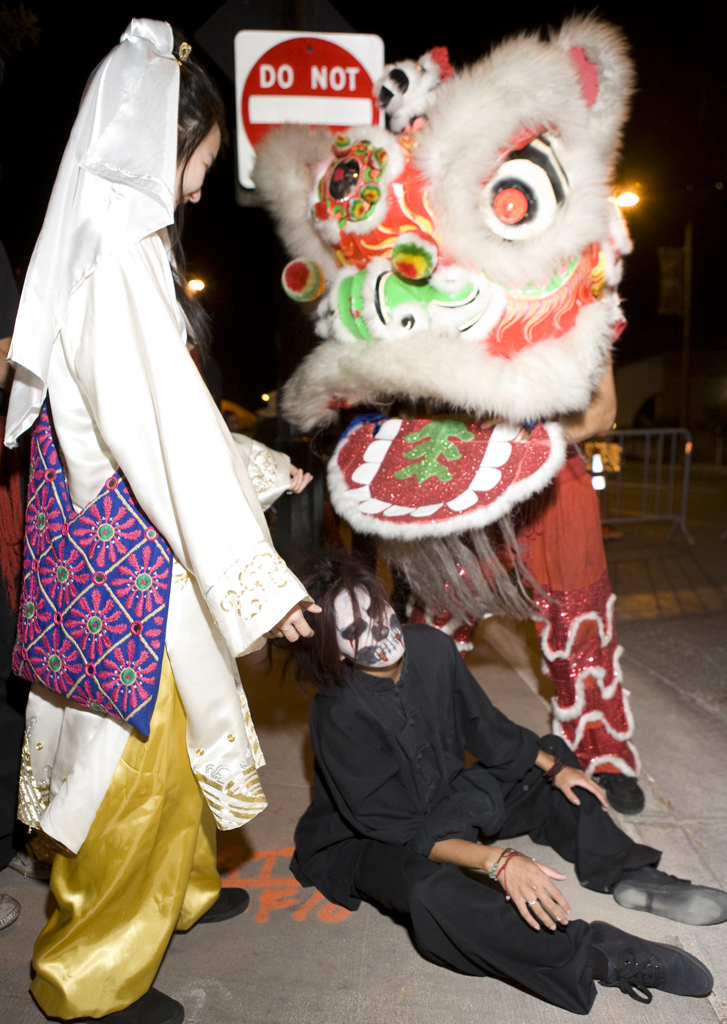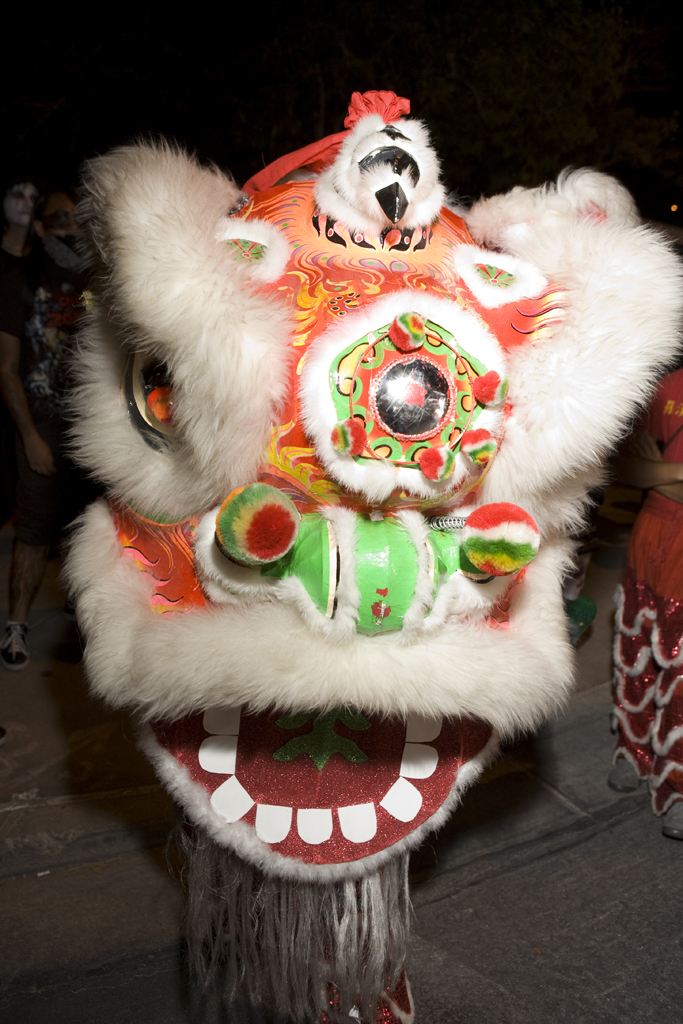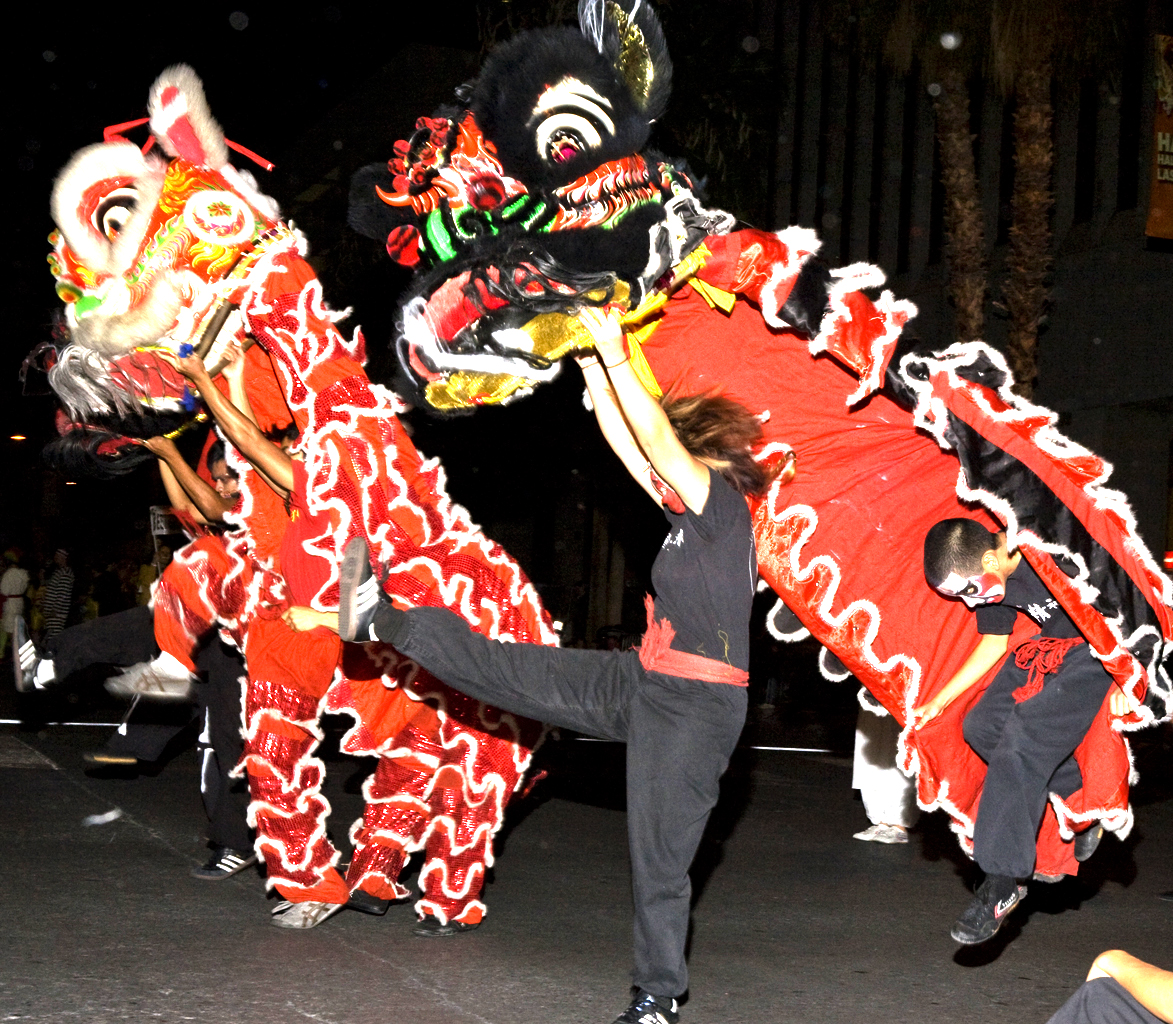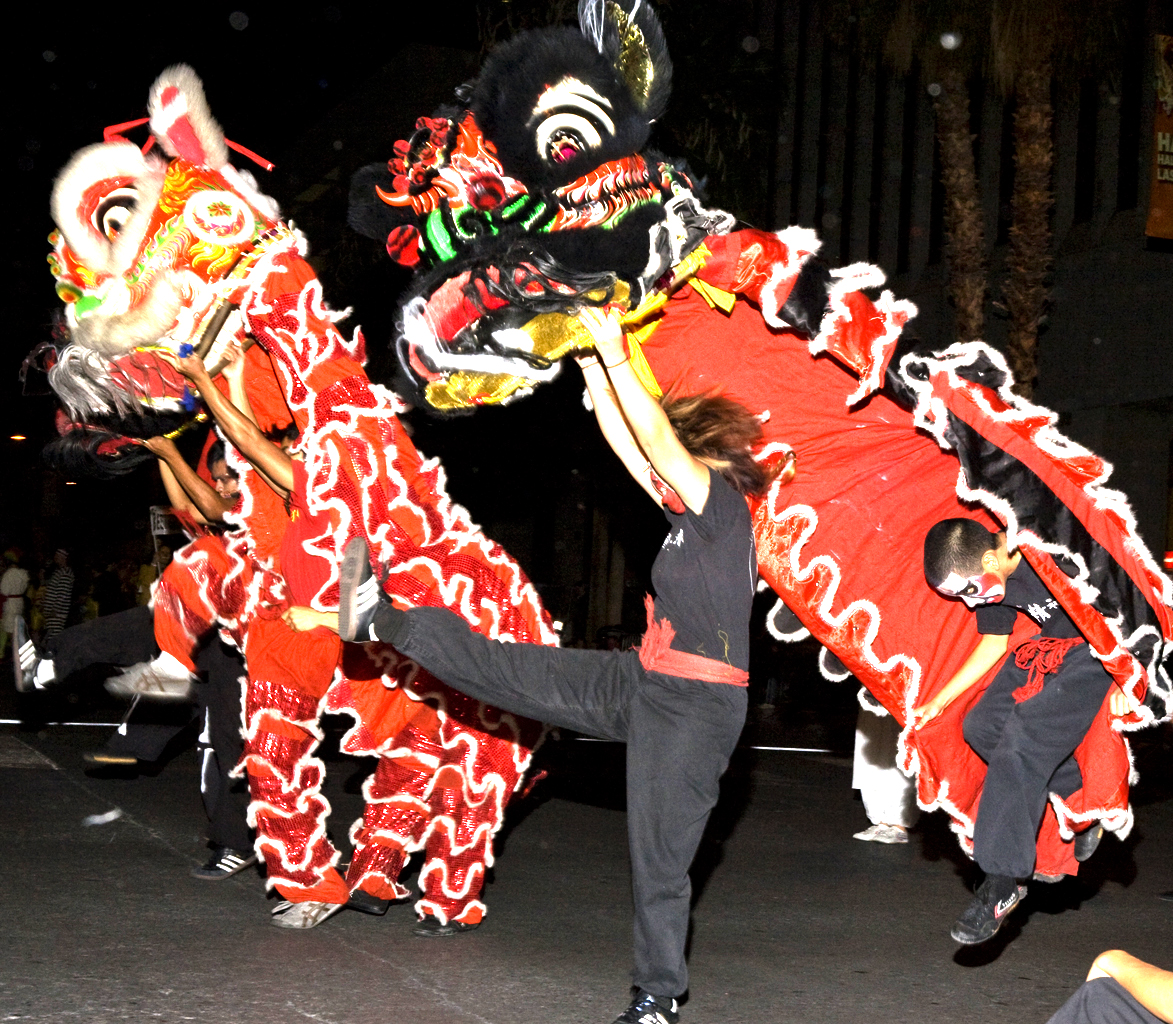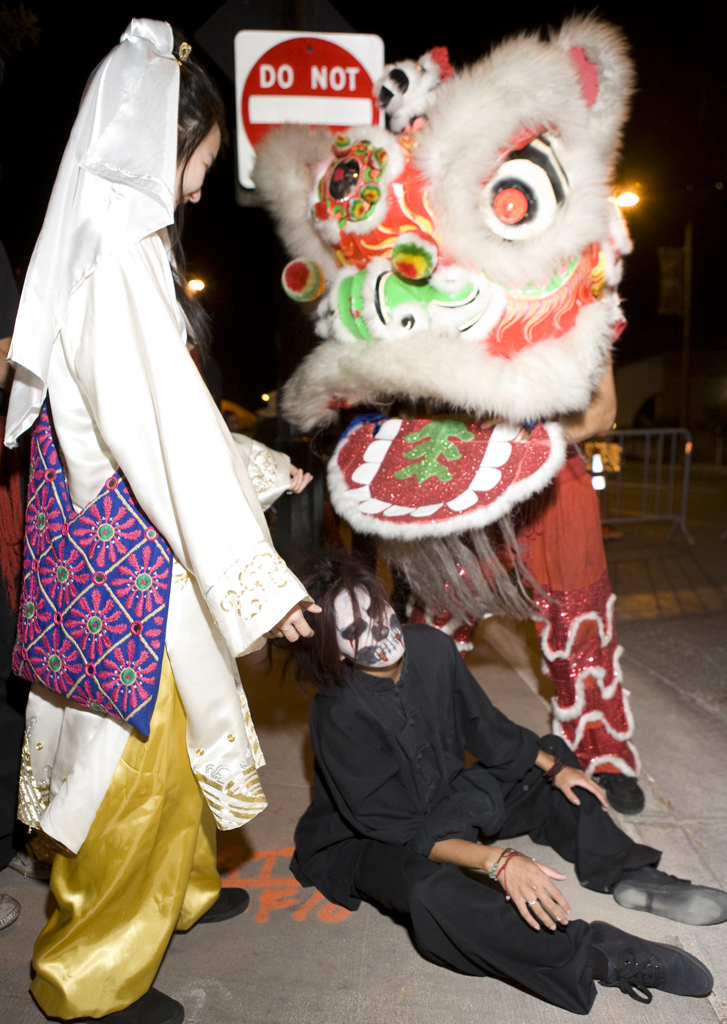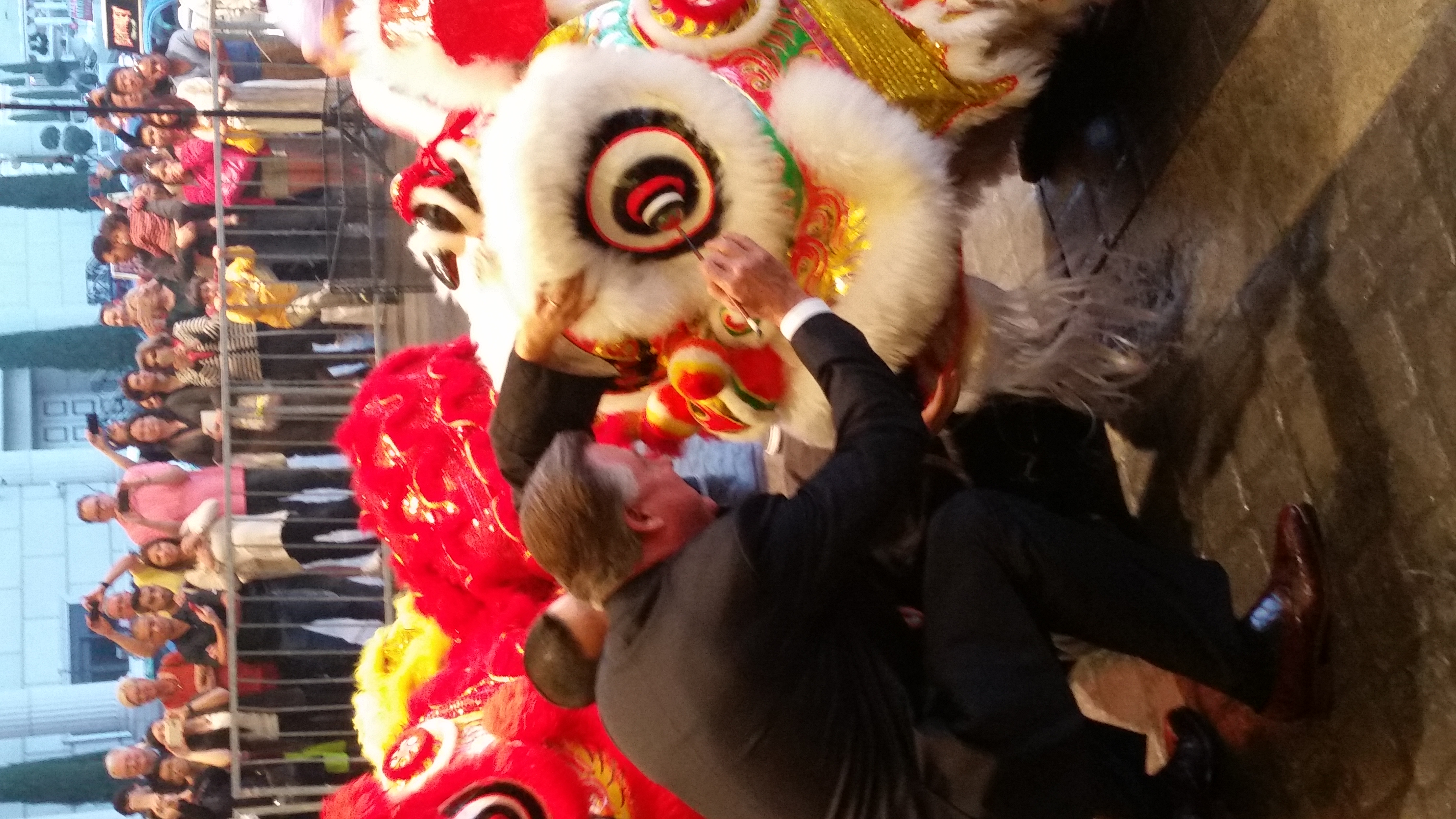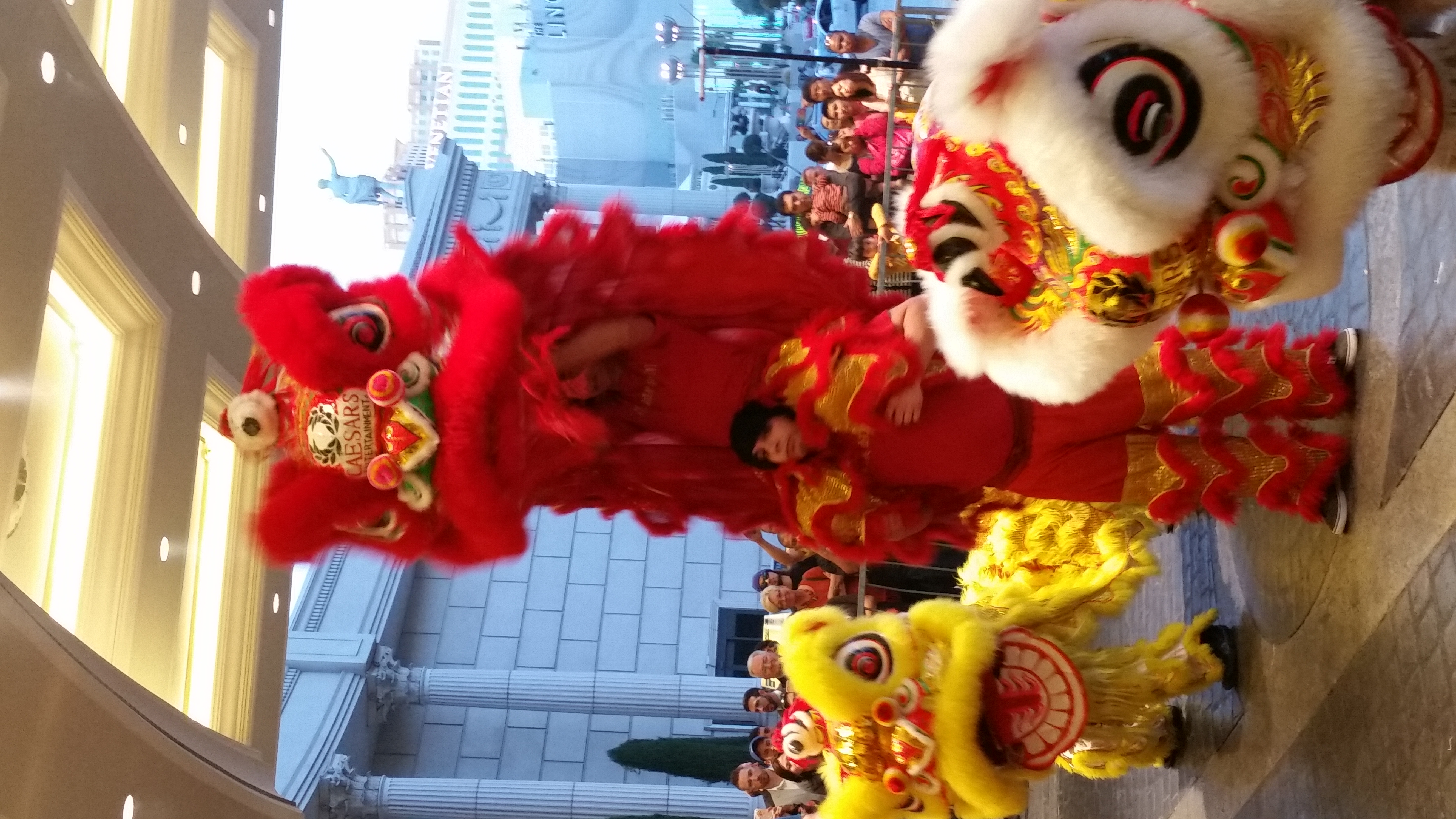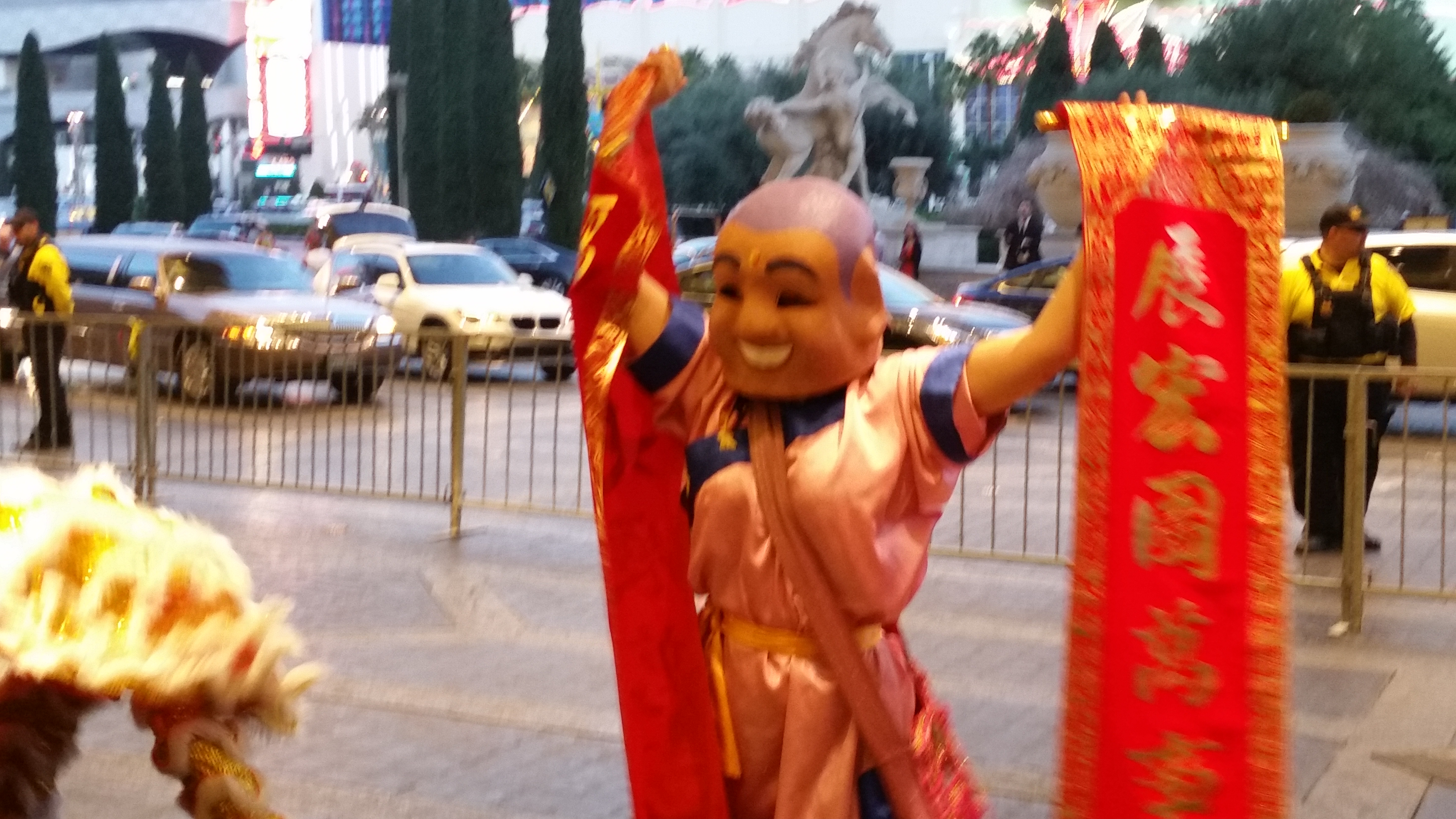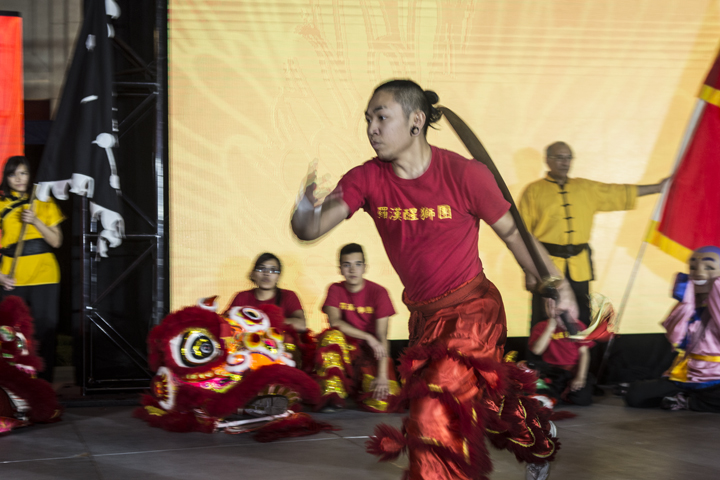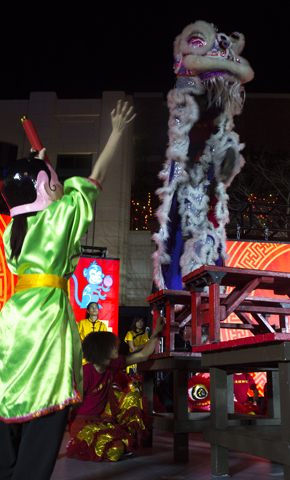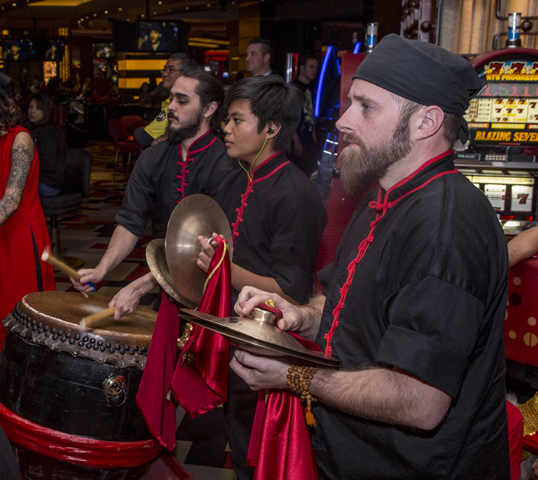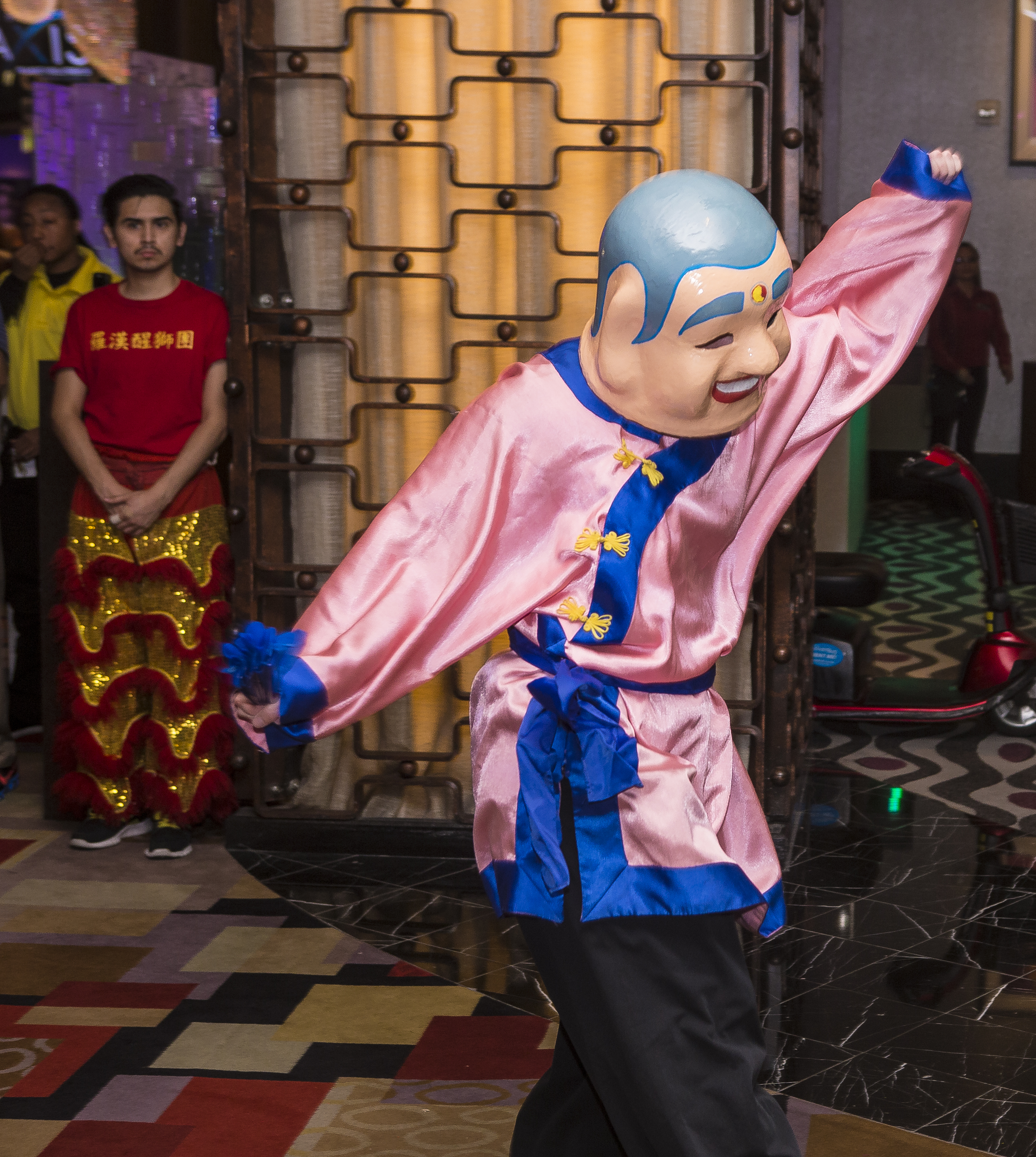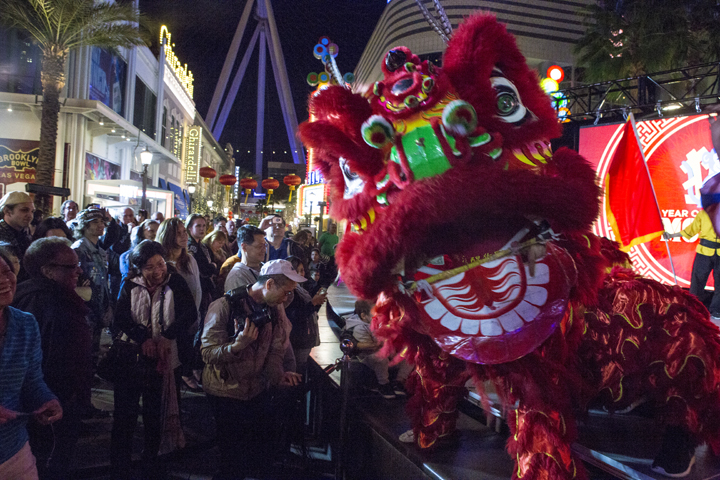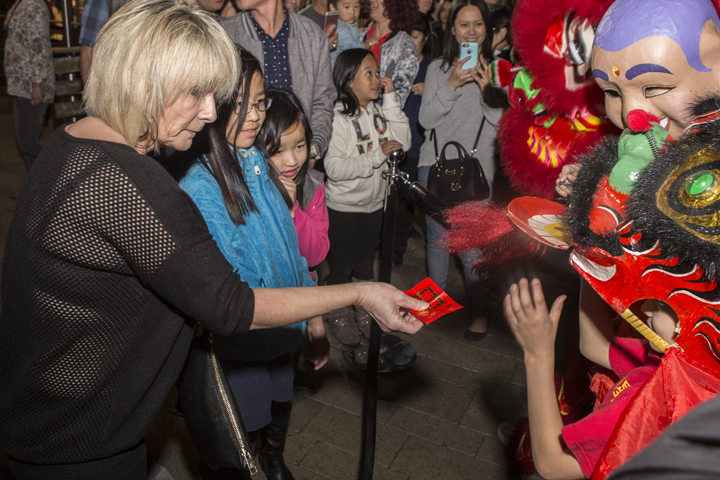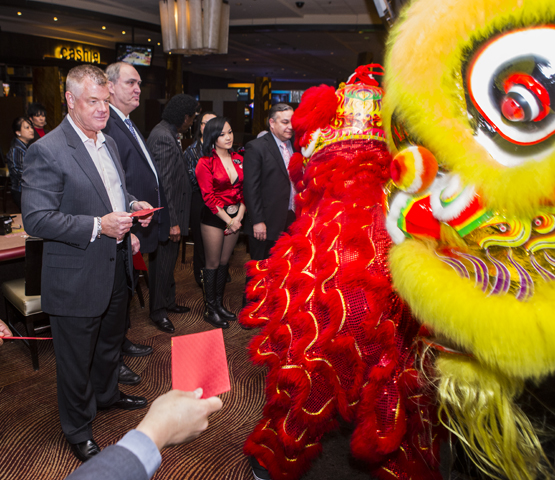 Photo Credit Dalton Hooks – Don Parnall Costello photo
You can book the Lohan School of Shaolin Lion Dance Team!
You can book the Lohan School of Shaolin Lion Dance team or Dragon dancers. Lion Dance represents Success, Wealth and Good Luck, they chase away evil spirits, it is considered good luck to touch the Lion and give offerings of money, their popularity particularly around the Chinese new year keeps the Lohan Lion Dance team very busy bringing good luck and prosperity to all the large Las Vegas casinos as well as local businesses. A typical Lion dance group comprises of 2 Lions (2 Kung fu athletes each), 1 Buddha, 4-3 Musicians making a total of 9 people, we can add more if you wish like a team of Kung Fu practitioners, Flag carriers, Devils, and Dragons. Each performance requires skill determination and practice, so each dancer is a Kung Fu practitioner who must complete rigorous training at the Lohan School of Shaolin to be able to be chosen to represent the school and the linage that goes back many thousands of years. Dragons similarly bring Long Life and health, you can order both or a full compliment and be assured you are getting the finest and traditionally correct performance in the US.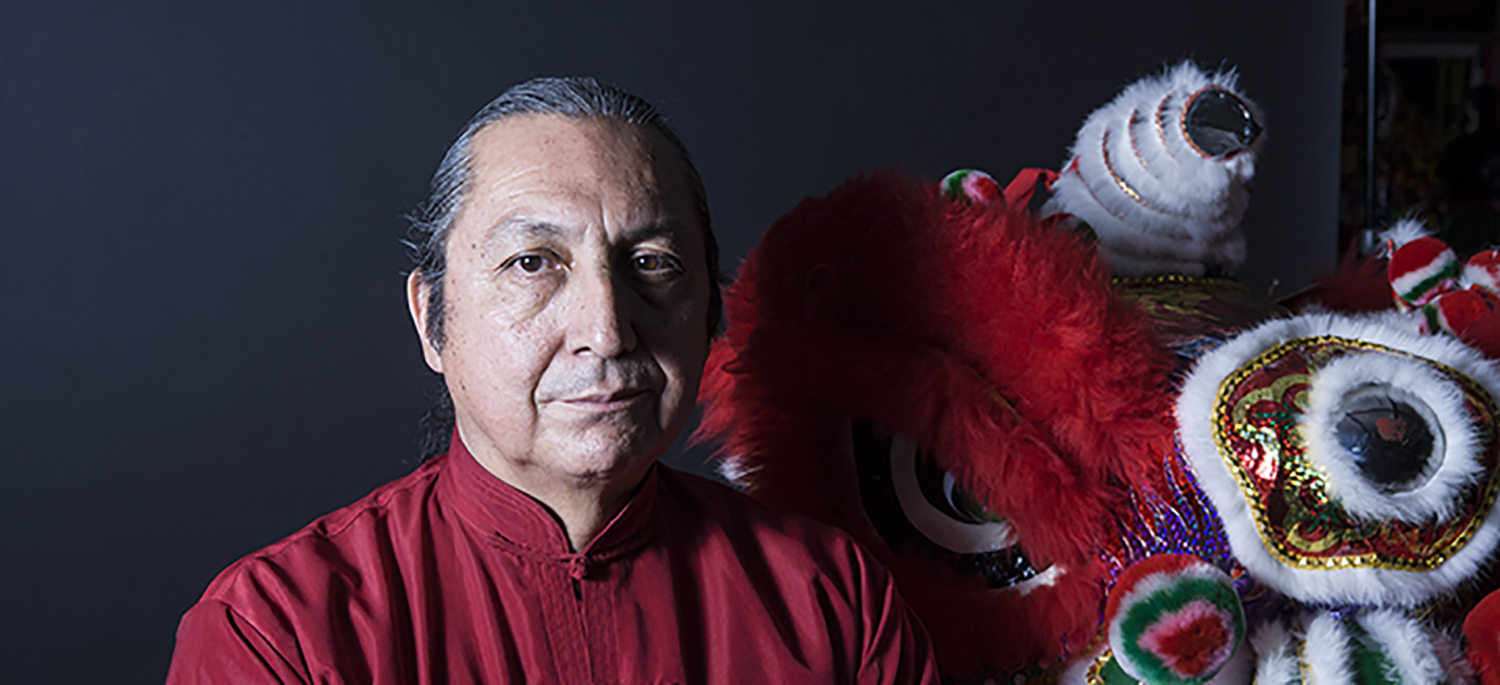 Sifu Steven Baugh Founder of the Lohan School of Shaolin in Las Vegas.
Sifu Steven Baugh, founder, director, and master instructor of the Lohan School, comes from South Central Los Angeles and is a Native American (Cheyenne) and Mexican Indian (Tarascan). Learning all forms of martial arts became his total focus and dedication due to growing up in a very poor and violent environment. Sifu's destiny and fortune was to be taught by some of the most famous teachers on the West Coast. Although there were many teachers he studied with and was certified by the following Sifus and masters (most of whom left China before the communist takeover), they have become the most influential in his life, in mind, body and spirit. To these great teachers, he and his students of the Lohan School of Shaolin and Temple owe their sincerest gratitude.
Contacts and representation:
Billie Ann Sabala  Head administrator 702-364-5875
Location
Lohan School of Shaolin
3850 Schiff Drive
Las Vegas, NV 89103
702-364-5875 office
702-367-2790 fax
Email lohanschoollv@hotmail.com
Ask us about tax deductible sponsorship opportunities.
Chin Woo Spirit
A strong presence in the Asian Community, Clark County School District, Clark County Library, Chinatown Plaza, Cultural Festivals.
Member of:
Southern Nevada Gang Intervention Program
Southern Nevada Youth Alliance
Nevada Arts Council
Nevada Community Foundation
Native American Inter-tribal Council
Lohan Group International (LGI)
Directions
Take Spring Mt. Road to Valley View
Turn South on Valley View (look for three driveways on the right)
Turn right into Schiff Dr. (third driveway)