April and May are the months in which U.S. celebrates the cultural aspects of Asians and Island Pacificers. The Lohan school puts on their lion dance and demos at the high schools and various community centers, libraries, and parks. It's a nice way to let the public be aware of the growing diverse cultural ethnic groups in Las Vegas.
Lohan students ages 5 through 13 participated in their first tournament designed for just kids at the Charter school on April 21st. It was an open tournament with mostly Japanese, and Korean martial schools participating. Our school was the only Kung Fu school to attend… not something we usually take part in. Our kids did very good considering the Chinese Martial Arts has very different point systems. Our youngest participant, Julio Tapia, 6 years old, walked away with the 1st place trophy for sparring… the school's youngest winner, ever…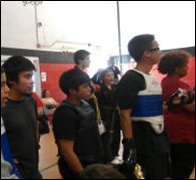 Lohans Participate in World Tai Chi Day
April 28th
The Lohan School opened the World Tai Chi Day at Del Mar Gardens with the Lion Dance… and later demonstrated the various martial demos. It was a great way to spend a peaceful mellow day… There were several groups participating and growing every year.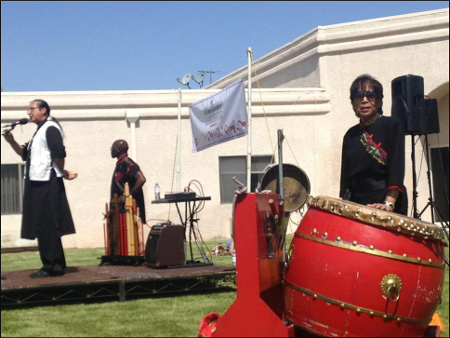 May Events
The Pinoy Pride Festival at Town Square
May 5th and 6th – 11AM
Nellis Air Force Base
May 22 – 11AM
Clark County Library
Lion Dance for the Kaminari Taiko Group